Summer Series Race 6
Published 12:56 on 25 Jul 2022
Course - 1,4,7,3,7,2,3

Wind - SW 15-20 knots
Race Officer - Rob Henderson
Medium Handicap -
There was only one competitor in the medium handicap, Andrew Groves, sailing a Laser Radial. Andrew made his way round the course with no dramas to secure an easy, although physically tough, victory.
Fast Handicap -
The fast handicap saw 7 entrants take to the start line.
Peter Colclough and Geroge Alexander in the 505 made a speedy get away as they blasted around the course at top speed to make their bid for the finish line.
Graham and Fiona Cranford-Smith, after a bit of boat bumping at the start, were first of the two Merlins to round Blackstone. They remained the leading Rocket for the entirety of the race pulling away as they gave chase to the 505.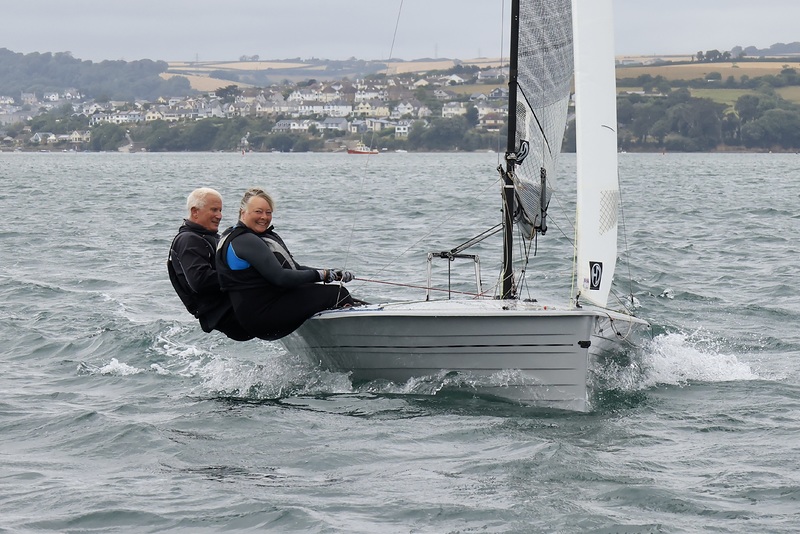 Tim Fells very quickly established himself as first of the the 3 RS Aeros and even kept pace with one of the Merlins. As it turned out Tim was the only Aero to make it round and see the finishing bell as the other 2 headed home early.
Tim took a comfortable victory on corrected time by nearly 2 minutes with the final podium places going to Peter and George in 2nd and 3rd place going to Graham and Fiona.
Yawls -
There was a good turn out of 8 Yawls with an even split of red and blue fleet boats.
Stephen Galvin and Andrew Wood were first to tack onto port and pick up a huge lift off the line.
Phil King and John Sleep were first to Mark 1 and although they were caught by the chasing pack as they entered Yalton creek they maintained their lead with no one able to get passed.
As the fleet rounded Scobal Point the positions didnt change throughout the rest of the race, gaps were either increased or reduced but no passes made.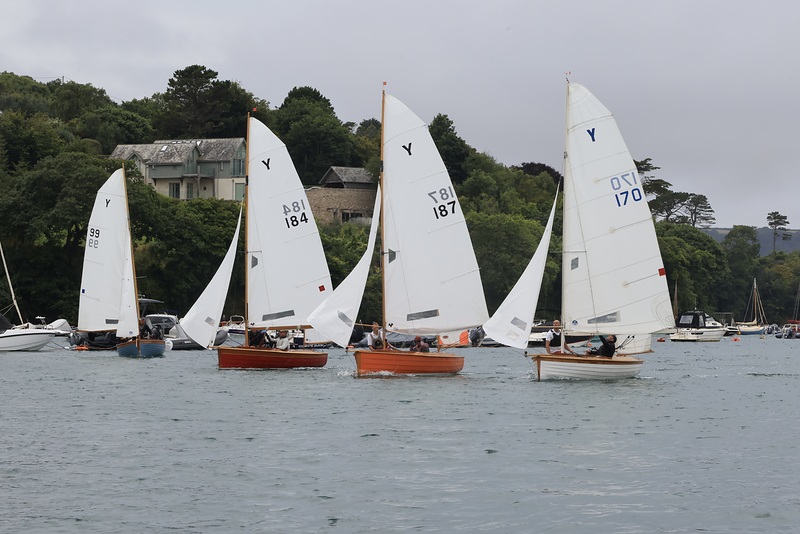 Phil King and John Sleep sailed on to take a well deserved victory from David Stone and Mark Hazelwood who showed great pace finishing 2nd.
Stephen and Andrew remained in close enough contention to ensure them 3rd on corrected time and first of the Blue fleet Yawls to finish.
Thank you to Rob Henderson and his team for setting a brilliant course ensuring everyone had a great afternoon on the water.