Club Staff
OUR CLUB STAFF
CLUB MANAGER - JULES McCOLL
I joined SYC on 5th September 2017 having been a sports teacher at 3 local primary schools. Having served in the Royal Corps of Signals for 13 years, I understand the importance of team work, commitment, quality of service and attention to detail. Since moving to the area, I have loved the water and my two children are very keen sailors and race most weekends. Although I don't sail I would often be Flag Officer or Timekeeper in the Watch House and just enjoyed being involved. I hope, as Club Manager, that I can increase the enthusiasm of members to use the club and really utilise this most amazing building and location. Above all I want people to enjoy being part of such an incredible sailing community.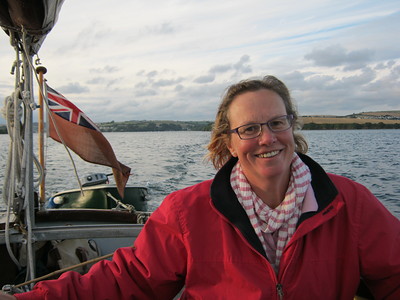 SAILING COORDINATOR - JAYNE MORRIS
I felt the sail catch the wind and was hooked on a lifelong passion of Sailing. From fleet and team racing, fun in the Solent, working on a Tall Ship in NZ, and cruising down the West Country Coast, all has led me to the comradery of sailing in Salcombe! Richard and I and our three sons joined SYC when the boys started Cadets and I have been working here since 2010. I feel the special history of SYC makes it the all-inclusive club it is today. So many sailors over the years have risen to the challenge of changeable winds and tides a glance at the names on our historic trophies remind us of great racing here. So many have volunteered on the Committees that govern our Club, they leave a continuing legacy of fine sailing. It is a particular joy enabling people to sail. The Cadets flourish and Ladies that Launch, a favourite of mine, now in its eleventh year grows with laughter!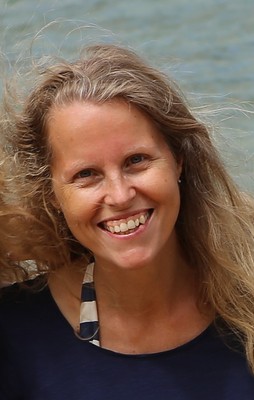 MEMBERSHIP SECRETARY - FIONA REW
I am married to Reg and have four teenagers! I first got involved with Salcombe Yacht Club when our eldest two started attending Saturday morning cadets 10 years ago. All four children are now competent sailors. I can't say the same for their parents! Having spent many Saturday afternoons watching our children race, my husband thought it would be a good idea if we had a go. We bought our first National 12 six years ago and ever since then have been trying to catch up with the back of the National 12 fleet! Although we have a lot to learn, we love being part of the sailing family here at SYC. Having taken accounts courses when my youngest child started school, in January 2012 I started working part-time at SYC in accounts. A few months later, I was also appointed as Membership Secretary.

SOCIAL MEDIA & MARKETING MANAGER - LUCY BURN

Having lived in the South Hams most of my life, I know the area inside-out and have a host of connections to draw down on. With a background in marketing, social media marketing and a love for interior design, photography and travel, my role at SYC provides me with the opportunity to combine my experience gained in the industry with my local knowledge and love of the area. I am a stickler for efficiency and perfection and my
empathetic nature to help others is endemic and has provided me with valuable skills used in my role. As such. I takes great pride in promoting the SYC to visiting guests and members, endorsing the club's offerings and unspoilt scenery so as to provide the true Salcombe sailing experience.
I spend most of my free time out and about with my camera photographing the sailing and Salcombe landscape whilst supporting my
husband and son in the SYC race series.
RYA TRAINING - MIKE WHITE

CHEF - NICK LAVER-VINCENT
BAR MANAGER - BEN HARDING