Club Staff
OUR CLUB STAFF
CLUB MANAGER - JULES McCOLL
I joined SYC on 5th September 2017 having been a sports teacher at 3 local primary schools. Having served in the Royal Corps of Signals for 13 years, I understand the importance of team work, commitment, quality of service and attention to detail. Since moving to the area, I have loved the water and my two children are very keen sailors and race most weekends. Although I don't sail I would often be Flag Officer or Timekeeper in the Watch House and just enjoyed being involved. I hope, as Club Manager, that I can increase the enthusiasm of members to use the club and really utilise this most amazing building and location. Above all I want people to enjoy being part of such an incredible sailing community.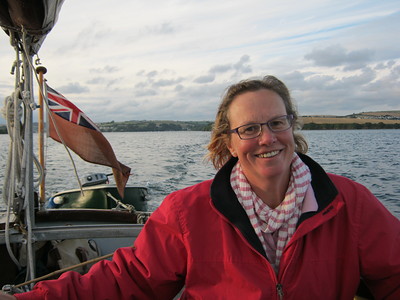 SAILING COORDINATOR - JAYNE MORRIS
I felt the sail catch the wind and was hooked on a lifelong passion of Sailing. From fleet and team racing, fun in the Solent, working on a Tall Ship in NZ, and cruising down the West Country Coast, all has led me to the comradery of sailing in Salcombe! Richard and I and our three sons joined SYC when the boys started Cadets and I have been working here since 2010. I feel the special history of SYC makes it the all-inclusive club it is today. So many sailors over the years have risen to the challenge of changeable winds and tides a glance at the names on our historic trophies remind us of great racing here. So many have volunteered on the Committees that govern our Club, they leave a continuing legacy of fine sailing. It is a particular joy enabling people to sail. The Cadets flourish and Ladies that Launch, a favourite of mine, now in its eleventh year grows with laughter!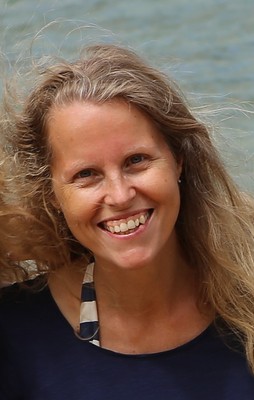 MEMBERSHIP SECRETARY - FIONA REW
I am married to Reg and have four teenagers! I first got involved with Salcombe Yacht Club when our eldest two started attending Saturday morning cadets 10 years ago. All four children are now competent sailors. I can't say the same for their parents! Having spent many Saturday afternoons watching our children race, my husband thought it would be a good idea if we had a go. We bought our first National 12 six years ago and ever since then have been trying to catch up with the back of the National 12 fleet! Although we have a lot to learn, we love being part of the sailing family here at SYC. Having taken accounts courses when my youngest child started school, in January 2012 I started working part-time at SYC in accounts. A few months later, I was also appointed as Membership Secretary.

RYA TRAINING - MIKE WHITE
BAR/FUNCTIONS MANAGER - SARAH MURRAY

CHEF - NICK LAVER-VINCENT
Last updated 08:55 on 13 October 2021