Stones Boatyard Jubilee Pursuit Race
3rd June, 11:00 - 13:00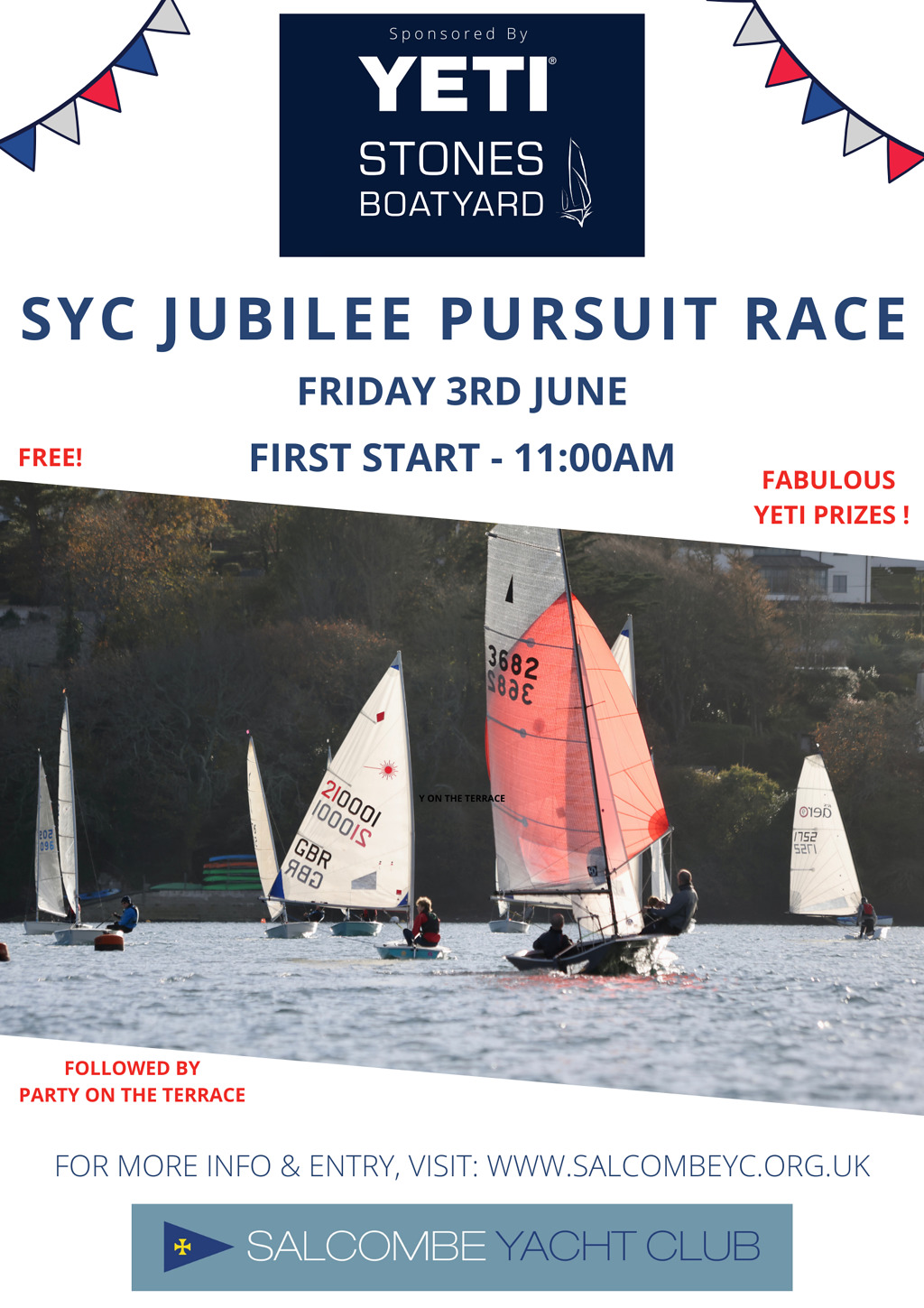 Thanks to our sponsors Stones Boatyard and Yeti, we have some truly amazing prizes for this event:
1st: A Yeti Gallon Jug plus 2 Camino bags
2nd A Yeti 64oz Bottle plus 2 Camino bags
3rd A Yeti 36oz Bottle plus 2 Camino bags
1st Lady helm 20oz Tumbler
Plus a special Spot prize!
Additional sailing Instructions for this event:
The day before the race a list of start times for the different classes will be published on the SYC website. There will be up to 9 start times with the first class to start at 11.00 as 1 down to the last as 9. During the start sequence green course numbers will be displayed to indicate which start is next to go. These numbers will be displayed in the furthest right (from the water) course board slot.
The finish will be between an SYC Patrol boat flying Flag S and either a mark of the course or a yellow pillar buoy. You must pass through the line to be recorded as a finisher. Competitors are requested to note the sail numbers of the boats immediately ahead and behind at the finish. The target race time is 100 minutes for the boats in the first start so the leading boat will be finished as close to 1240 hrs as possible (assuming the race starts on schedule).
The Race is open to all boats with a Portsmouth Number less than 1209.
If you intend to race you must enter online! There is no entry fee for this event.
Tickets