Yawl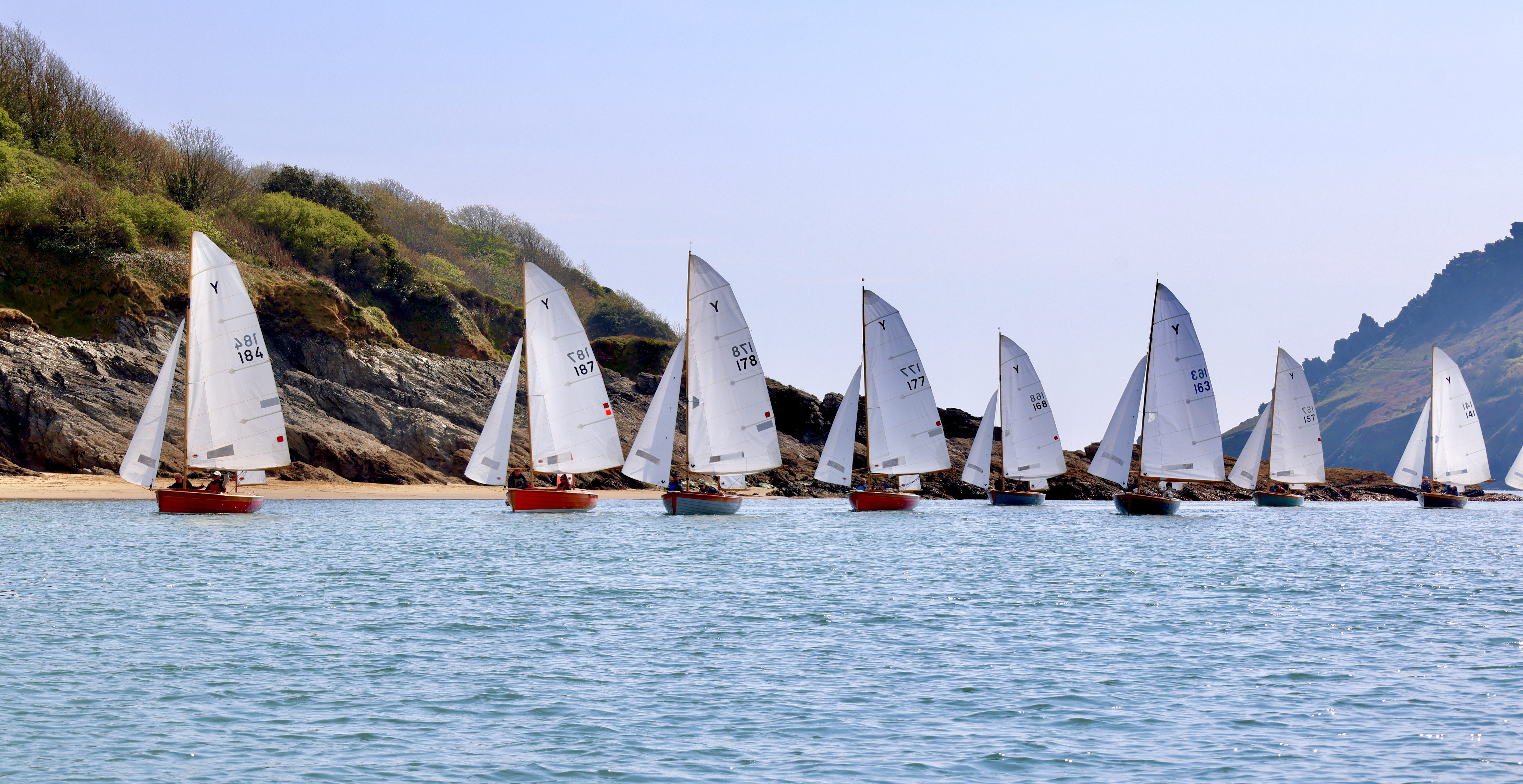 The Salcombe Yawl has been a very important part of Salcombe from the late 1800's. It has developed a long way since then, but the spirit in the Salcombe Yawl fleet is still the same. A hand built wooden boat, loved, cherished and raced.
The modern Salcombe Yawl is built for racing and has outstanding sailing characteristics. It has a historygoing back at least 200 years to the straight stemmed, broad transom stern, yawl rigged, local fishing boat.
The Yawls are now fast, frisky racing boats with an evolving design which makes for fun and challenging racing. The most recent sail number is Y189 launched in 2011 and out of that total number, there are at least two thirds still racing and some of the older boats are just as competitive today. In Regattas, the fleets are sometimes split for convenience and safety. There is a range of abilities from top Olympic yachtsmen to novices, but all can be accommodated.
Open Meetings are held in early May, late May, Town Regatta week, Yacht Club Regatta week and in late September. Numbers are healthy and competition is keen. There are numerous prizes and silverware on offer to the best competitors.
There have been a number of away events, such as class racing in Cork week, Morbihan and Fowey. Other competitive events have been arranged at Royal Hong Kong Yacht Club, Antigua and Seaview. We have others planned for St Mawes and Bantham.

There are a considerable number of social eventsthroughout the year. Dinners and drinks parties, training weekends and special one-offs. We have Full Members who own yawls and Associate Members who enjoy the events and social activities and who want to be part of the Class.
If you would like to join in, there are opportunities to crew, hire or borrow yawls before buying or sharing.
The Salcombe Yawl Owners Association was set up to administer the class with the full support of the RYA. The membership is a passionate, feisty, bunch who have looked after the class since the beginning. The Association is now 50 years old.
If you would like more information, please contact us through our website www.syoa.co.uk or email info@syoa.co.uk.
Last updated 15:40 on 8 November 2021