Early May Bank Holiday Weekend Open Meetings and Club Racing.
Published 09:34 on 3 May 2022
Unfortunately, SYC have no control over the weather. . . . what more can we say?
No wind, postponed & cancelled races, a Spring low with very strong tides and lots of backwards drifting pretty much sums up the conditions for the Salcombe Yawl, RS400 and National 12 Early May Open Meetings.
After an initial 2-hour postponement, the decision to cancel Sunday's races was made leaving only the one race held on Saturday and one on the Monday.
Well done to everyone who stuck at it and drifted over the finishing line . . .
Tim Fells & Fran Gifford, sailing in the Lark, finished 1st in the Sailing Club Series, Fast Handicap, Race 3.
George Alexander took line honours for the Medium Handicap.
1st place for the Solo Race went to Ian McGregor.
Mick and Sarah Whitmore won the RS400 Early May open Meeting.

Paul Keeling sailing with his daughter, Isobel, won both of their races and took the overall win for the National 12 Open.
National 12 Early May Open Results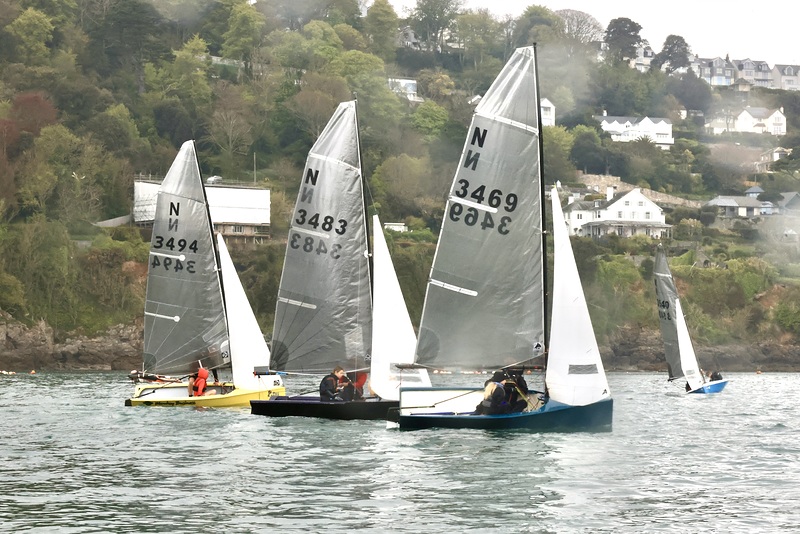 Salcombe Yawl Open winners were Michael Knowles and Nicola Bass sailing in the Blue Fleet, and Paul Rayson and Alice Markham sailing in the Red Fleet.

A massive well done to everyone!