Salcombe Yacht Club Commissioning Race, 2020
Published 12:48 on 11 Mar 2020
Sixteen boats came to the start line for the 2020 edition of the Salcombe Yacht Club Commissioning Race, including an encouraging number of two person boats including the Lark of Julian and Ben Meek, the Enterprise of Nick and Anne Jackson and the Langleys in their RS Feva.
With two flag officers in the Race Box risk assessments were duly completed and signed off despite a stiff West South Westerly breeze and a spring flood tide. PRO Chris Cleaves set a challenging and on the face of it daunting course with a first beat to Blackstone.
At the start most of the fleet headed off to the Portlemouth shore with a handful working the Town side of the harbour; when the fleet reunited at Biddle Head Alister Morley was leading the way to the Blackstone Mark, followed by the Merlin Rocket of AJ and Tris Squire and the Solos of Roger Guess and David Greening, where this leading group picked up a massive gust to plane away from the rest of the fleet on the way to Saltstone, where the faster Phantom of Paul Ellis and the Aero 9 of Dan Bridger planed into contention.
When the leaders re-emerged for the beat back into the harbour the wind had increased a notch, with near gale force gusts blasting down from the harbour entrance, by this stage the flood tide was running at full speed, and progress to windward became quite literally painfully slow, with competitors regretting their lack of gym time over the winter break, however the Phantom of Morley pulled serenely away.
Your correspondent was looking forward to the race being shortened at this point, but this was not to be, so it was back up to Blackstone for the seven remaining dogmatic competitors since by this stage a steady stream of dinghies were heading off the course toward the comfort of the bar.
By the Blackstone turning mark it was getting seriously windy, with safety boats standing by should any sign of weakness be shown by the helmsmen on the flat out plane through the harbour, where the PRO had wisely decided to shorten the course, allowing Morley to take line honours from the Squires followed by Ellis.
Bringing up the rear of the by now depleted fleet was Solo newbie William Wall, who just managed to right his boat in time to finish ahead of class captain Adrian Griffin.
The fleet then retired to Salcombe Yacht Club to enjoy a Commissioning High Tea and International Rugby.
Results
1st Phantom 1459 Alister Morley
2nd Solo 5792 David Greening
3rd Phantom 1413 Paul Ellis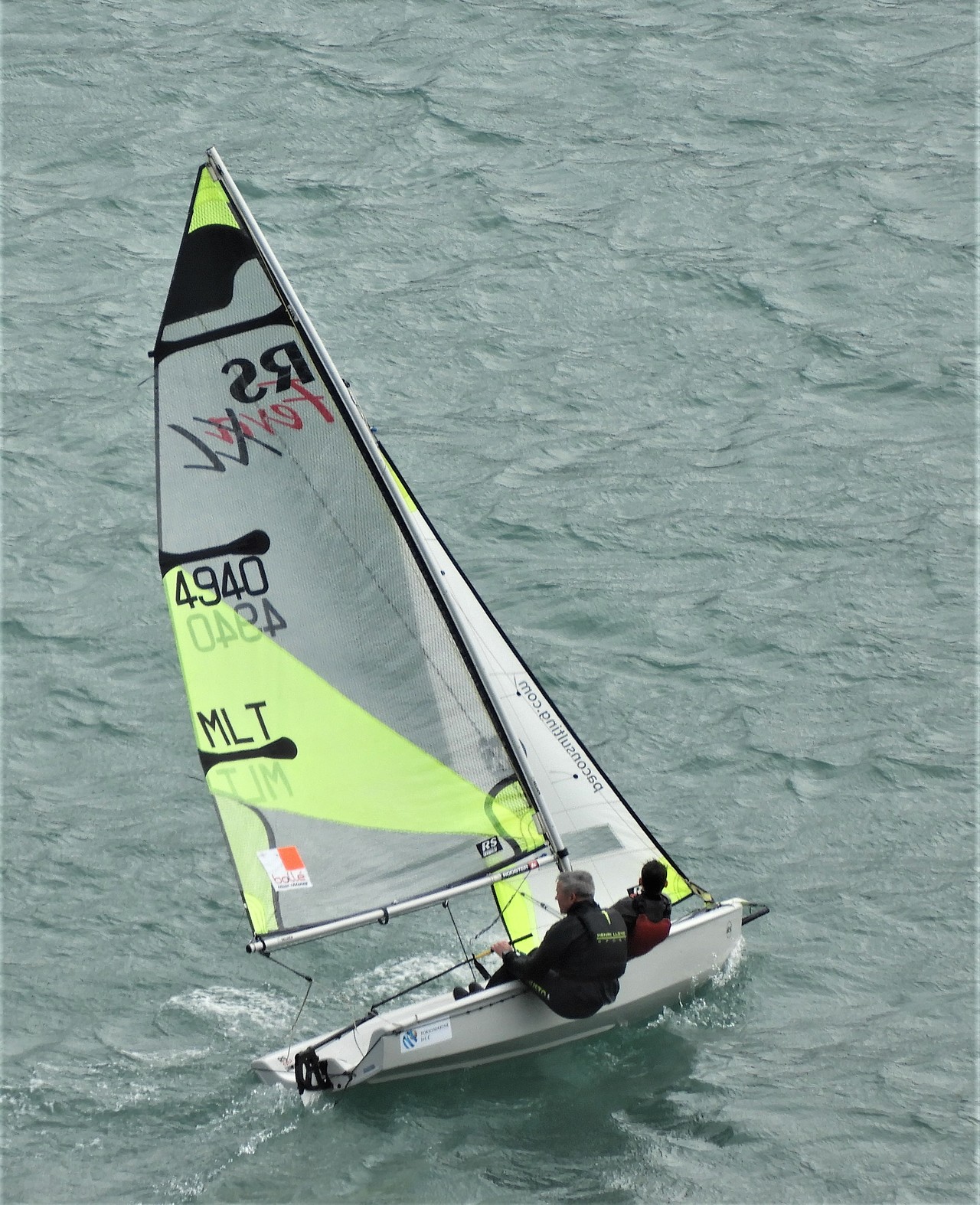 Last updated 12:48 on 11 March 2020